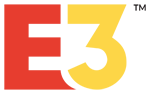 I posted earlier today about Type-0 being localized, and how Square Enix sneaked that news into the end of their announcement trailer for Final Fantasy Agito. None of us were aware, though, that the Type-0 news there was actually not the big one of the day: the company just announced that this game, AWOL for so long, will
actually appear on the Playstation 4 and Xbox One
.
The new version will be in HD, of course, but absolutely no other details have been released, including whether the original handheld version will be localized now, or not. Naturally, this is causing some distress among some who clamored for the original game to be released, as they seem to feel betrayed by the fact that the game they asked for will not be on a console they currently own.
This has been a whirlwind first day of E3, so don't be surprised if more details are yet to emerge!
Edited to add: OK, so I probably should have figured this out from the first post. I guess I was
really
too quick on the trigger, eh?
Source:
Square Enix