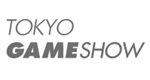 Once again, five days later than expected, here's another load of news from Tokyo Game Show. I'l happily say it again, please feel free to put your name forward as a newswriter for CoN. Literacy optional. Anyway, as mentioned previously, TGS 2015 was the venue for which Square Enix loaded up their roster, and today we'll recap the "second tier" of game franchises under the company's banner for those fans.
Starting with the Dragon Quest Universe, we've got two games to cover. The big new sub-IP for Dragon Quest is Builders, which is a building game similar to Minecraft. For TGS, Squenix
debuted a new trailer
and also some more
details about how the game differs from the elephant in the room
. There's a strong emphasis on the quest portion of the game, as well as some explanation of the crafting system and how one collects materials in the Dragon Quest world. Builders is coming to Japan in early 2016. The second game is a bit more of a blip, but while in Tokyo Squenix announced that another Dragon Quest game
is being released for smartphones
- this time Dragon Quest VII. It won't be long until the entire mainline series is covered at this rate!
The SaGa series, which started in the West as Final Fantasy Legend, is making a comeback. This series turned 25 last year, and announced a new game in tribute, but just now are we starting to see a first trailer and more details. The new game is titled
SaGa: Scarlet Grace
, and it's the first full title in the series for over a decade. It's going to be released for PlayStation Vita and will be out sometime in 2016.
The trailer has a really cute baby unicorn
.
Star Ocean is another franchise that has been dormant for a while, but from the Enix side of the house. Integrity and Faithlessness is
landing in Japan on February 25, 2016
, though, and as such it was all over TGS. The game was playable on the show floor, so there are new
gameplay videos available
as well as - of course -
a'>http://www.siliconera.com/2015/09/15/watch...st-trailer/">a
fancy new trailer. The game still looks a bit unfinished in its playable mode, and not quite current-gen, but there's still plenty of time for polish before going gold.
I would think that the largest franchise of these second-tier IPs would be Kingdom Hearts, and Kingdom Hearts also showed up pretty big at TGS 2015.
The big news is Kingdom Hearts 2.8
, the "Final Chapter Prologue."
Gamespresso covers where that nutty name comes from
, but in its simplest form, 2.8 is another collection for previous games in the series: Dream Drop Distance, Unchained 358/2 Days, and a new short story called 0.2 Birth By Sleep.
This latter story will focus on a character named Aqua
, and has been described as a lead-in to the events of the final chapter, the long-awaited Kingdom Hearts III.
Source:
Siliconera
,
Polygon
,
Gematsu