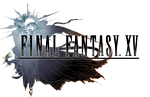 A lot of new Final Fantasy XV information was revealed in Active Time Report 7.0 last weekend, and I missed it all due to moving. In case you missed it too, read on and watch the ATR at your leisure.
The main focus of ATR7 is that the game is now 80% complete and that they consider development to be close to the final build, meaning
there will likely be no further updates
until after they consider the game to have gone gold.
There are a lot of mechanics and minor updates wrapped up in the beginning, almost like a visual changelog. There are a couple things I hadn't seen anything of yet, such as the snare combat mechanic and the fluid dynamics of characters in deep water, that looked pretty great. Also... frogs! Additionally, the overall updates show that the camera and UI have been drastically changed since the original demo, improving the overall battle mechanics.
This update showed more of Niflheim and
its role and personnel
, introducing in particular a dragoon officer named Aranea Highwind - it's worth noting that she has a pretty cool take on some classic Kain Highwind-style armor. The story frames Niflheim as a controlling, mechanically oriented kingdom expanding over Lucis, in a manner that echoes a bit of the plot setup for Final Fantasy VI.
A huge gameplay mechanic introduced this time around has been nicknamed "Final Fantasy Solid" in some circles; a stealth mechanic in which Noctis and crew infiltrate and take down Niflheim bases from within appears to be a significant part of the plot this time around. Destructible and otherwise interactive environments play a role in these takedowns as well, both in terms of destroying and commandeering Niflheim equipment.
With regards to magic, the typical magic system has been modified in XV to be more focused on a few elementals and "ring" magic, which is available only later in the game. The elemental spells have improved efficacy in certain environments, and have the ability to use the environments to spread to wider ranges and therefore envelop more targets.
Coming up next:
the Uncovered event
. This is the big one, and it's happening in Los Angeles (and free tickets are available, Californian readers!). In this event, the final demo will be announced, the 2016 release date for the final game will be announced, as well as price and "other details."
If that's not enough for XV for you,
Gematsu collected a gallery of screenshots to check out too
.
Source:
Siliconera
,
Gematsu
,
Game Informer