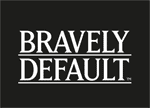 Square Enix has announced that Final Fantasy Agito, a free-to-play mobile RPG release last year in Japan, will be making its way to Windows X, er, 10 sometime later this year. The game is somewhat of a prologue to Final Fantasy Type-0. The player takes control of a student in a military academia in the same world as Type-0, some of whose characters will cross paths with the protagonist. A port of the game has also been in development for the Playstation Vita for at least a year.
Mobius Final Fantasy, until recently called "Mevius," is set to release in Japan on June 4th for Android and iOS devices. The free-to-play RPG,
which we last reported on in March
, features a plot that involves becoming the Warrior of Light. Against Chaos. In a world with which the protagonist has no familiarity, where a princess awaits the arrival of the prophesied Warrior, and where a knight named Garland and a fairy named Echo offer aid and advice along the way. Alright, while Square Enix doesn't appear to be pulling any muscles with the plot setup, the game does boast an expansive world map and a touchscreen-interactive battle system. Still no word on a Western release, but with the effort their putting into this one (see our previous newspost), I would expect an import.
Finally, Tomoya Asano, the director for the Bravely Default series, has released a few new comments on the future of the franchise. Ideas for a third title do exist, Asano said, but the development team is debating whether the next title should take the form of a sequel or something "completely new." That doesn't give us much to go by, but Asano did say somewhat reassuringly that, in addition to their interest in trying out some new things, the team is carefully considering fan feedback from previous releases. Asano reiterated that above all, the team is currently concerned with the Western version of Bravely Second.
Incidentally, this is the first time anyone connected with Bravely has spoken of a Western release. So with that, it looks like we will indeed be getting it!
Source:
Siliconera
,
Siliconera
,
Siliconera