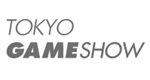 After a thin showing at E3, it was well expected that the Tokyo Game Show would be a bigger outing for Square Enix, but it turned out that we needn't even wait that long. As is often done, Sony scheduled their TGS press conference for a couple days before the official start of the show, and it was chock full of Squenix Goodness. So full, in fact, that we're going to have to have a couple posts to cover it all. Let's start with some of the smaller or new IPs within the role-playing arm of Square Enix.
Final Fantasy Agito, a game in the Fabula Nova Crystallis sub-brand,
came out for mobile devices last year
. Japan were also intended to get a version for PlayStation Vita, but as of last week,
that's no longer the case
. The mobile version will also be shut down at the end of November; the pending PC version has not yet been officially canceled, but its outlook surely isn't good. However, a semi-replacement was announced in the
form of Type-0 Online
, a multiplayer action RPG in the Type-0 universe.
Meanwhile, upcoming PlayStation 4 and Vita game
World of Final Fantasy got a new trailer featuring both the ultra-chibi and larger
, Kingdom Hearts-esque versions of the main characters. It's still all kinds of cute, but I still have no idea quite what it's about. For more hot trailer action, we turn to this fall's Final Fantasy for smartphones, Brave Exvius, which also got a new trailer for TGS. This trailer packs in new story details, some battle scenes, and boatloads of new Amano art. It looks like a blend of turn-based Final Fantasy battles with a Chrono Trigger or Seiken Densetsu way of getting around, and has some pretty great music and visuals to boot.
Oh, hey, speaking of Seiken Densetsu! I think it's pretty well-known now that the game that many of us played as kids on our Game Boys known as Final Fantasy Adventure is in fact the first game in the Seiken Densetsu series. It also seems like maybe the Final Fantasy Adventure name caught on for it,
because it's coming back
, now for PlayStation Vita and smartphones. It's going to be a clean remake with new 3D visuals and upgraded sound, with no changes to the overall plot. The game's producer, Masaru Oyamada, explains that there may even be an opportunity for Seiken 2 (aka Secret of Mana) and Seiken 3 (aka
the worst CoNcast
) to be produced in the new engine. Oyamada also mentioned that a fifth main-line Seiken Densetsu game might still be a possibility, with the last game in the main series nearing its tenth anniversary next year.
Finally for the smallest properties, a new one:
The Sorrow of Sacrifice and Snow
. This is yet another game for PS4 and Vita (which should come as no surprise, given that most of these announcements came during Sony's presser) that looks even more like it could be a Chrono or Seiken game. There's not much in the first trailer, but it's aimed for "early 2016," so more information should be coming quite soon.
Source:
Siliconera
,
Polygon