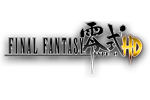 Hope you're wearing green, because it's Type-0 day. At least in North America, Type-0 HD released for current-gen consoles today, and, along with it, Episode Duscae. For the former, the reviews are starting to come in; by and large, reviews from some of the big outlets seem to be on the positive side of mixed.
Polygon
gives the game an 8/10
based on the strength and variety of combat and the darker and more militaristic storyline and the gameplay changes those things require. Given that review starts off with a few shots at how little the reviewer cared for the Final Fantasy XIII series, and a sidebar about how the port and upscaling was not done very well, that seems like a solid number.
Over at Siliconera,
the review is also generally positive
, though it's not "scored." The same high and low points are mostly covered, with special emphasis on the changes that Final Fantasy players will notice in terms of combat style and party management. The general theme is that the story is sub-par, but I must say that everything described in the review seems like a pretty interesting concept to me personally - it does come off a bit as though you might need to appreciate how Final Fantasy XIII told its story to really get into Type-0, though, so that won't be for everyone if true.
IGN also
nails the game to an 8/10 and has the overall most positive review of any of the three
, I think. Here, the darkness of the story is highlighted often, and you definitely need to know that Type-0 is the first game to carry the Final Fantasy name to receive the M rating (and international equivalents). A few sticking points still crop up, though, such as the not-fully-HD quality of some of the graphics and the poor quality of English voice acting.
A friend at work asked me earlier today, "Do you think I should pick up Type-0?" After first reminding him that I probably carry some bias, I said from everything I knew, it looked like it was worth a shot, especially if you're tired of the core Final Fantasy line. I think these reviews back me up just fine on that optimism. Has anyone out there grabbed it yet?
Of course, there's that whole thing of Episode Duscae, too. With all the push around Final Fantasy XV recently, you might have thought you knew just about everything that the demo was going to do - but until today, you didn't know about a summon showing up. And man,
did a summon show up
. The video contained therein shows an Eidolon well beyond the scale of anything we've seen in a Final Fantasy game, and note that it's Ramuh - typically one of the base-tier summons you get in any FF game. That actually worries me a little bit, because that is a pretty high bar to set, and to me it runs the risk of becoming something over-the-top and annoying over time. To me, this points to the idea that summoning will be a special, less-used thing in Final Fantasy XV, or the summoning itself will have some sort of shortening mechanism to keep the gameplay running.
Oh, and if that's not enough for you for this day, check this out. President Yosuke Mitsuda mentioned in an interview this week that
"there is a surprise in store"
this year in terms of information about a new JRPG reveal. Siliconera's reporting implies heavily that said reveal will take place at one of the big shows this year, either E3 or Tokyo Game Show. Speculation, naturally, is already underway. Final Fantasy Type-1? Final Fantasy XII HD Remaster?
Final Fantasy VI HD Remaster?!?
Yeah, yeah. Don't get too carried away.